We have had a busy week in Crew Godley!
Highlights of the Week:
Maths: We have been exploring patterns this week, we have made patterns with so many things! Numicon, ourselves, sounds and even fruit! The fruit kebabs went down a treat, we used fruit from the story 'The Very Hungry Caterpillar 🐛 '. It was so tasty and whilst we developed our maths skills it also provided us with an opportunity to develop our fine motor skills. We had to chop the fruit in half whilst also carefully placing on the skewer. It became a little tricky at times 🦋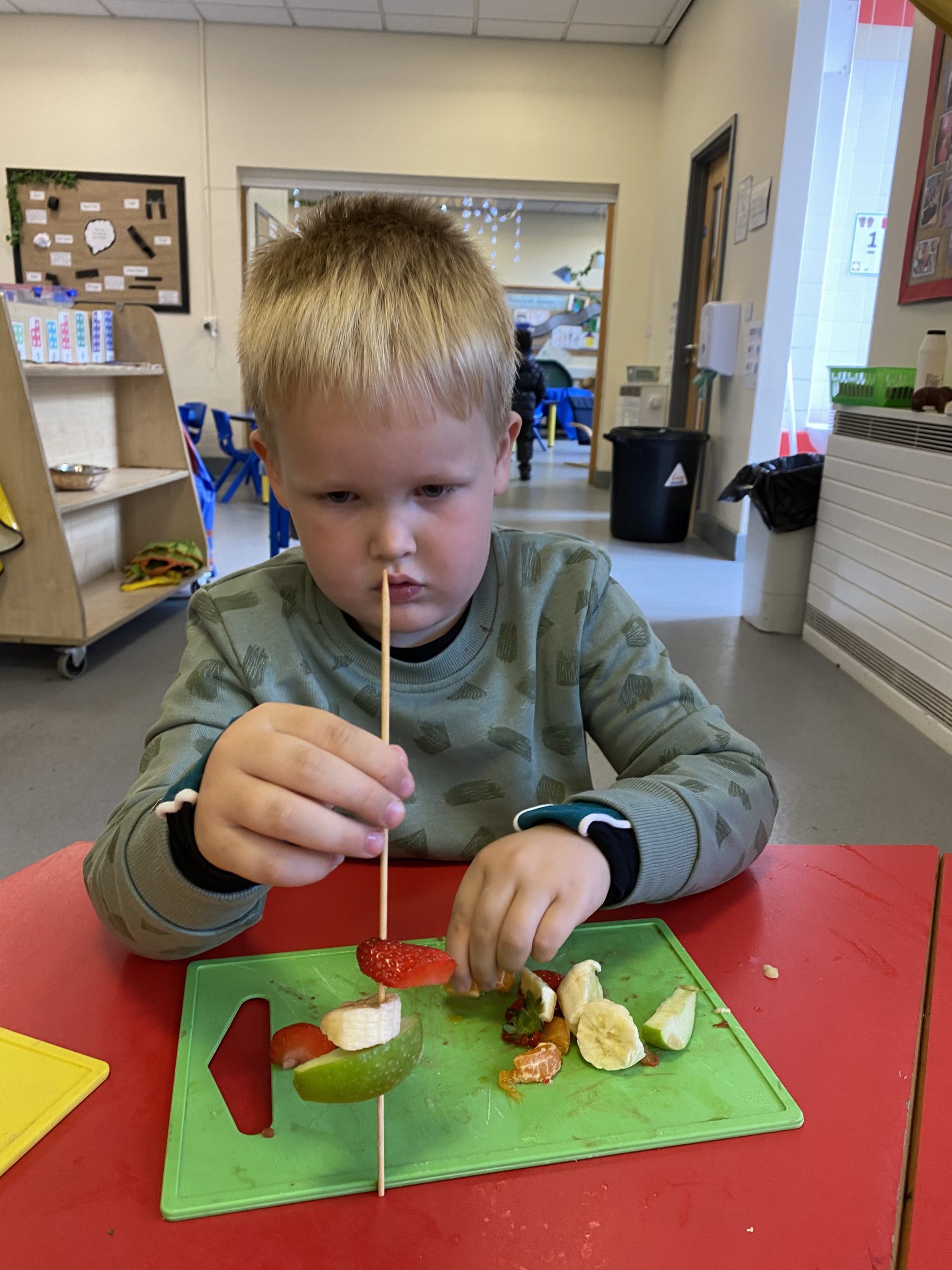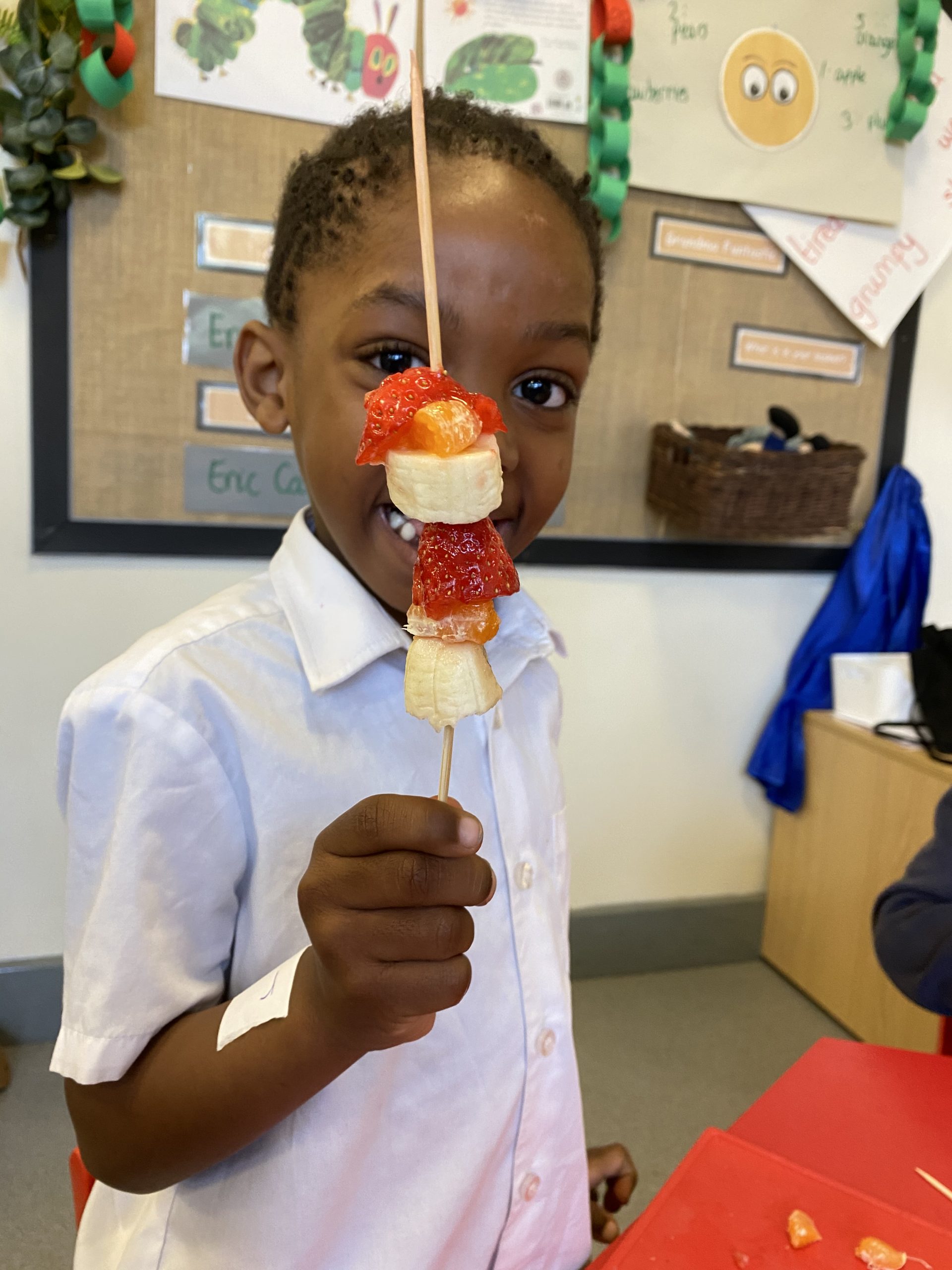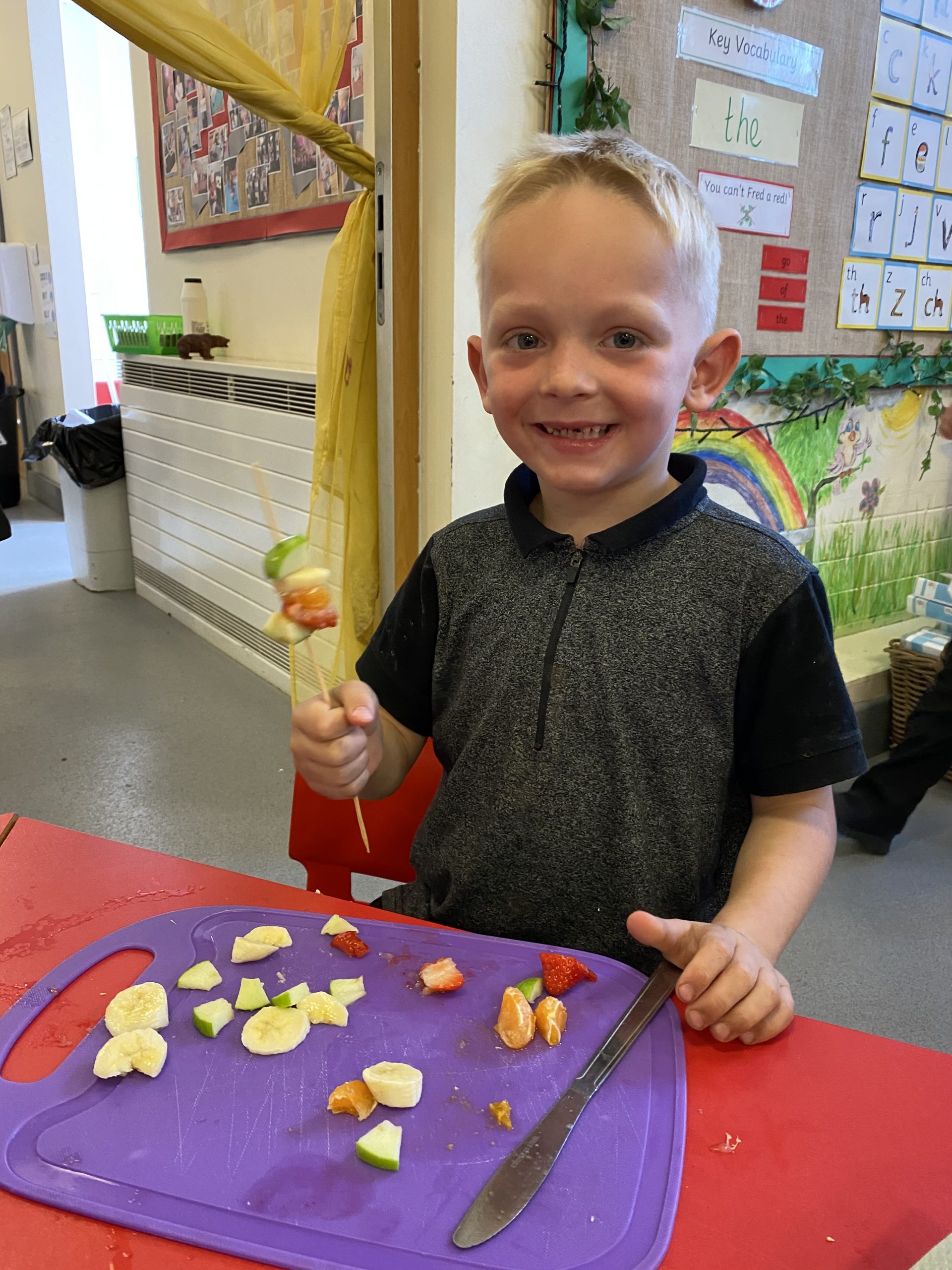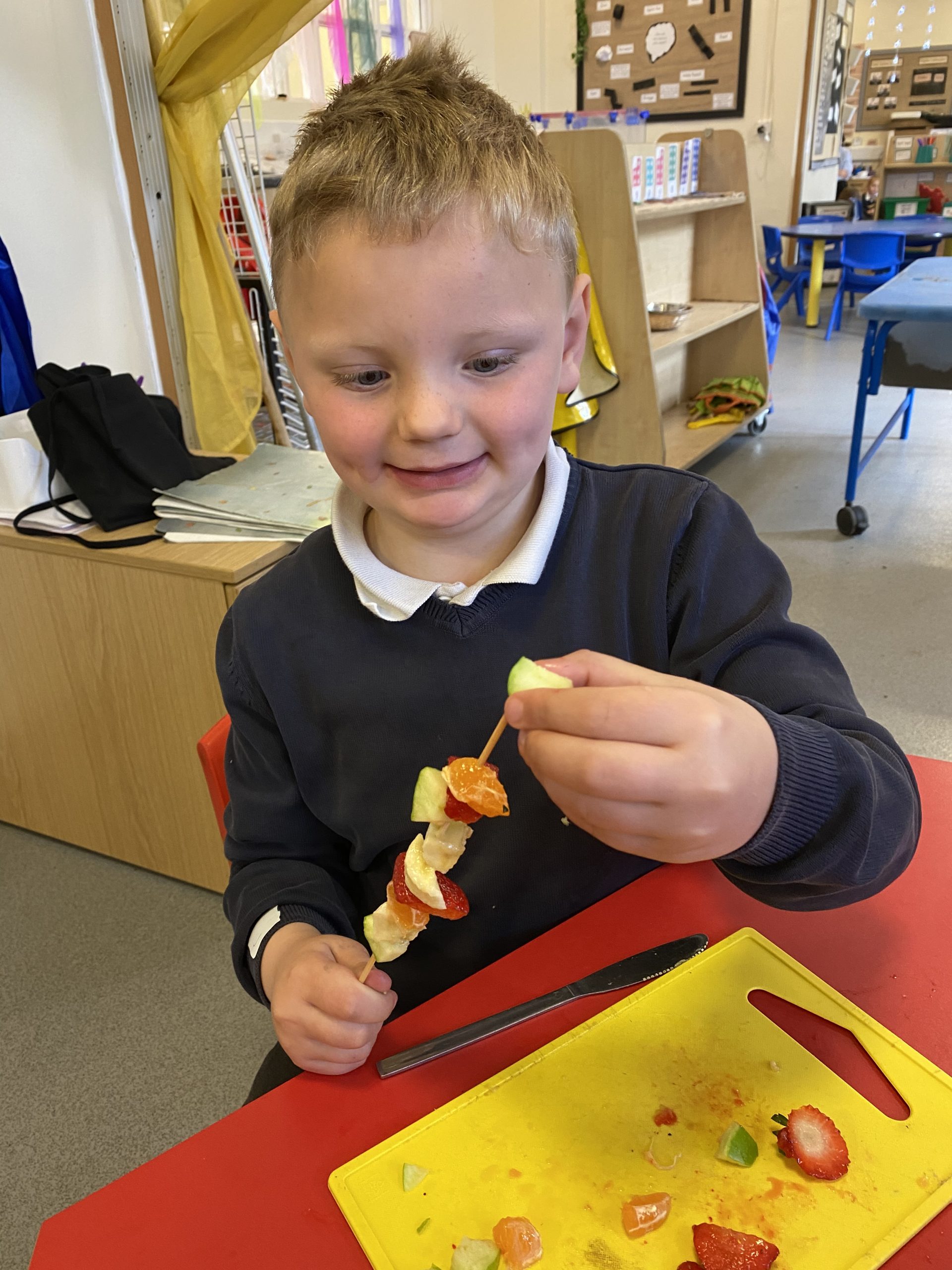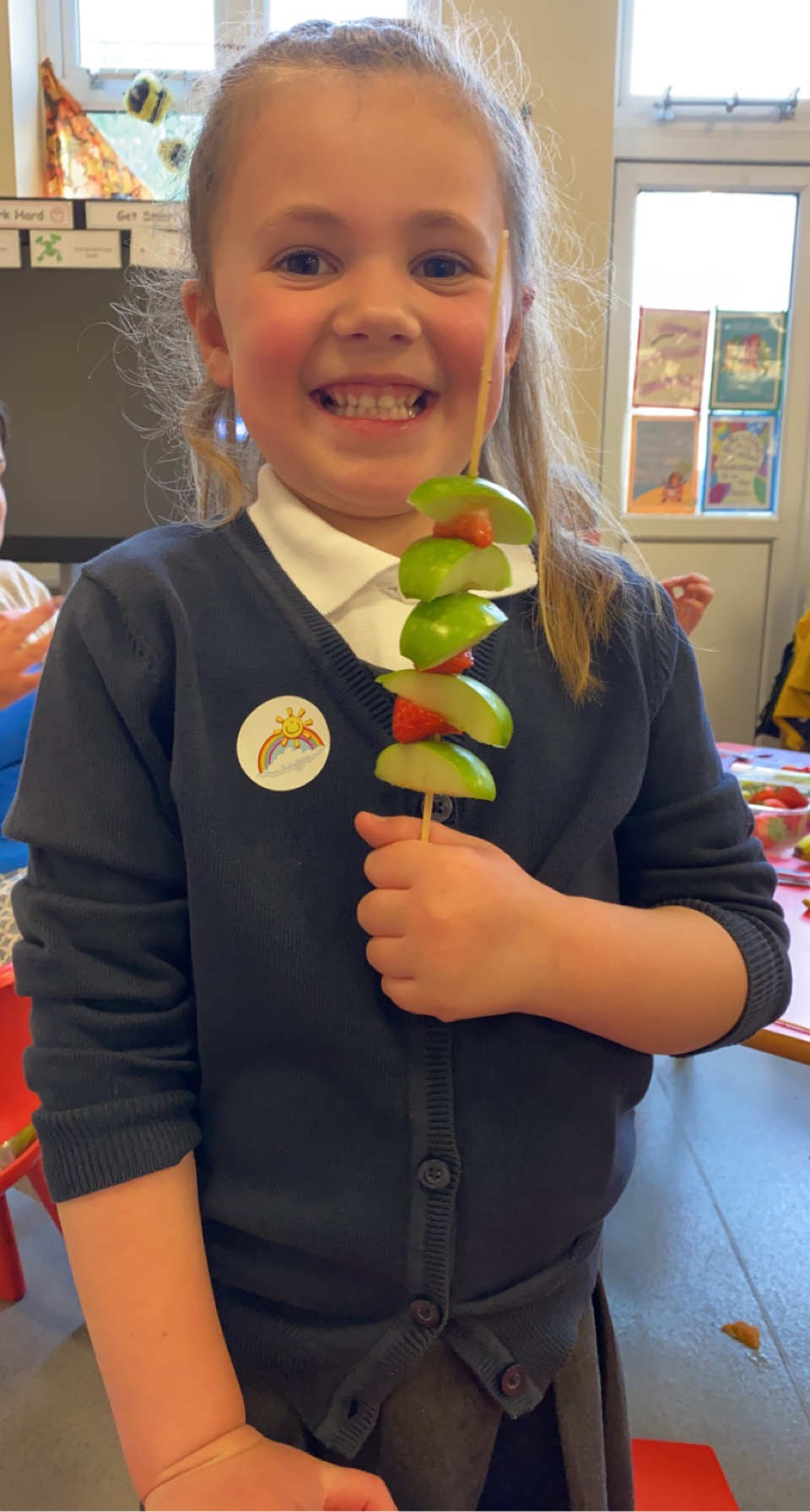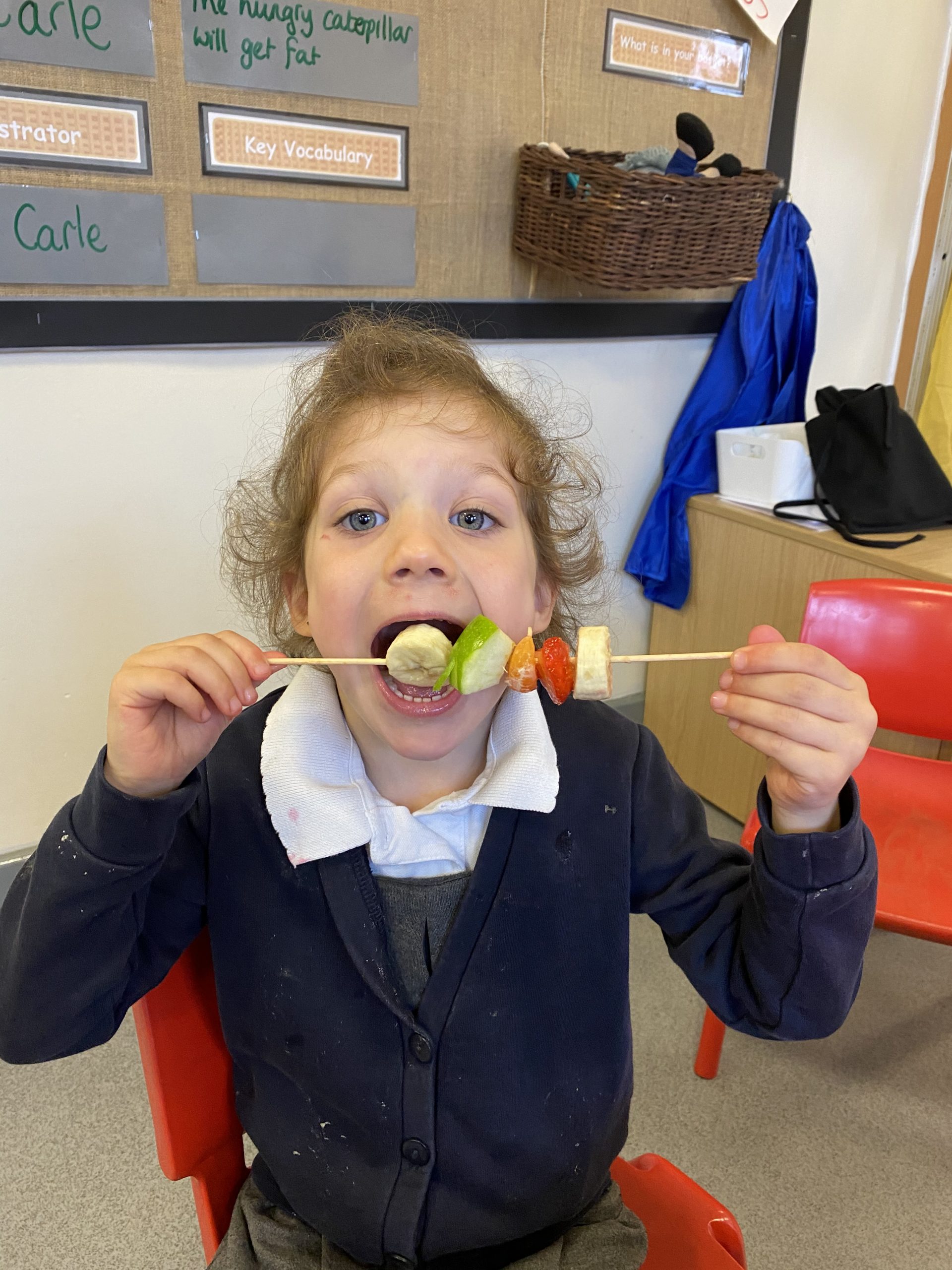 Writing: We have been using our writing lessons to inform our expedition work, exploring the text, The Very Hungry Caterpillar. This has developed our understanding of the life cycle of a butterfly. We have used the 'notice lense' to write a fact file about the butterfly. We can't wait to see our caterpillars spin their cocoons.
Howl Average:
We have ended the week on a very disappointing 2.8. Unfortunately some of our crew have found it difficult to show kindness to their peers. We have had a significant amount of apologies and pledges this week and I hope to see a big improvement next week.
As we come into our final week of the half term we really need to think about how we can demonstrate our HoWLs at all times of the day. We need to see our scores back in the 3's for all crew members.
Have a lovely weekend everyone 😊