We started the day by walking down to Adwick train station to get the 9:27 train into Doncaster 🚂 . Getting our steps in! We arrived at the station and then walked through town to get to the Danum Library, museum and art gallery 🖼.  This was the first time for many of us 😀.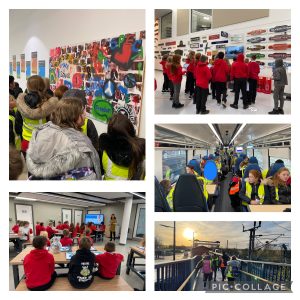 We began the learning with a workshop which was focused all around our expedition guiding question 🚂 🚊 🚆 .
After lunch, we toured the museum and then visited one of last years final product (When is it right to make a stand for what we believe in?) that is displayed in Frenchgate 👩‍🎨 👨‍🎨 🎨. We felt super proud today 🤩.