Just like that another week has flown by! This week we have been Very Hungry Caterpillars 🐛
We read the story together and thought about how the caterpillar changed throughout the story. Our caterpillars in class have changed a lot this week, I wonder if they will creep into their cocoon next week? We then worked collaboratively to order the story.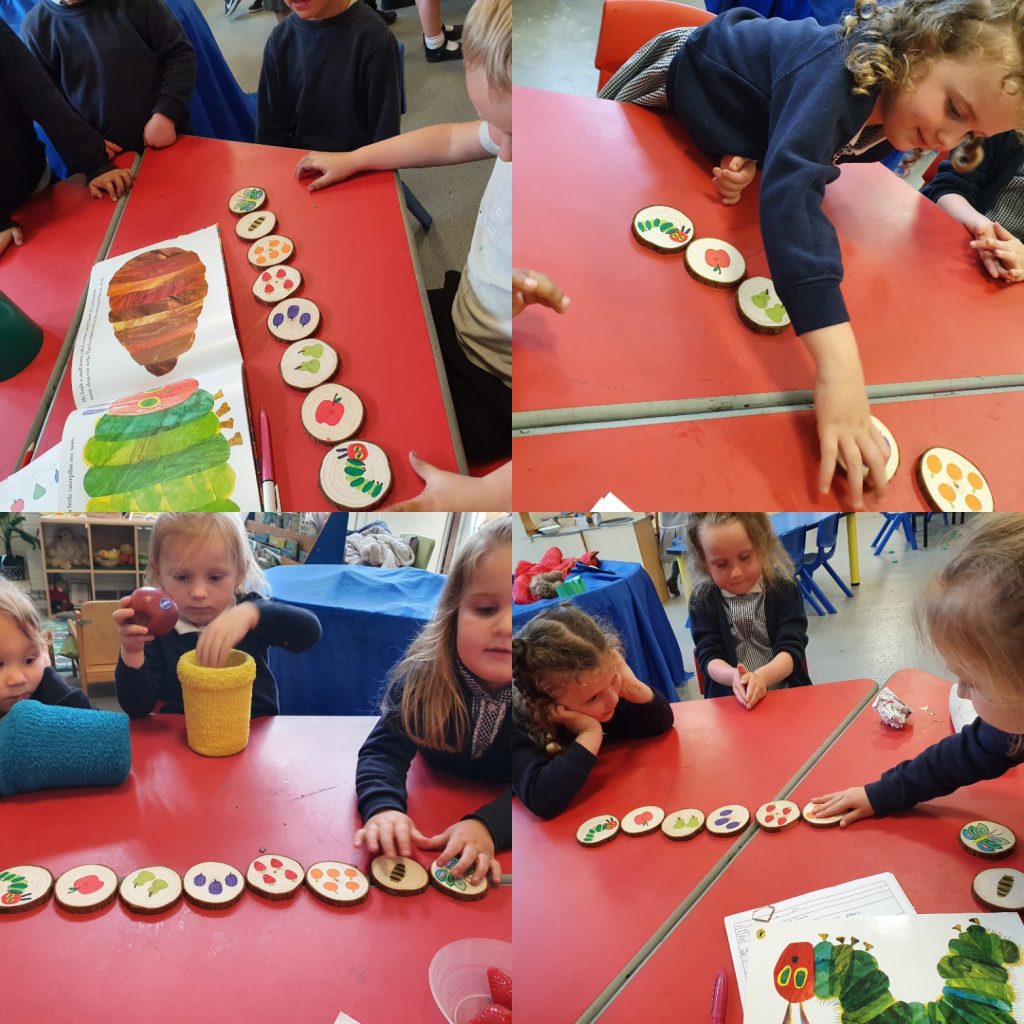 In maths we counted caterpillars, some caterpillars must have been very hungry as some children began to count past 10! We also began to explore pattern, we made some very colourful caterpillars!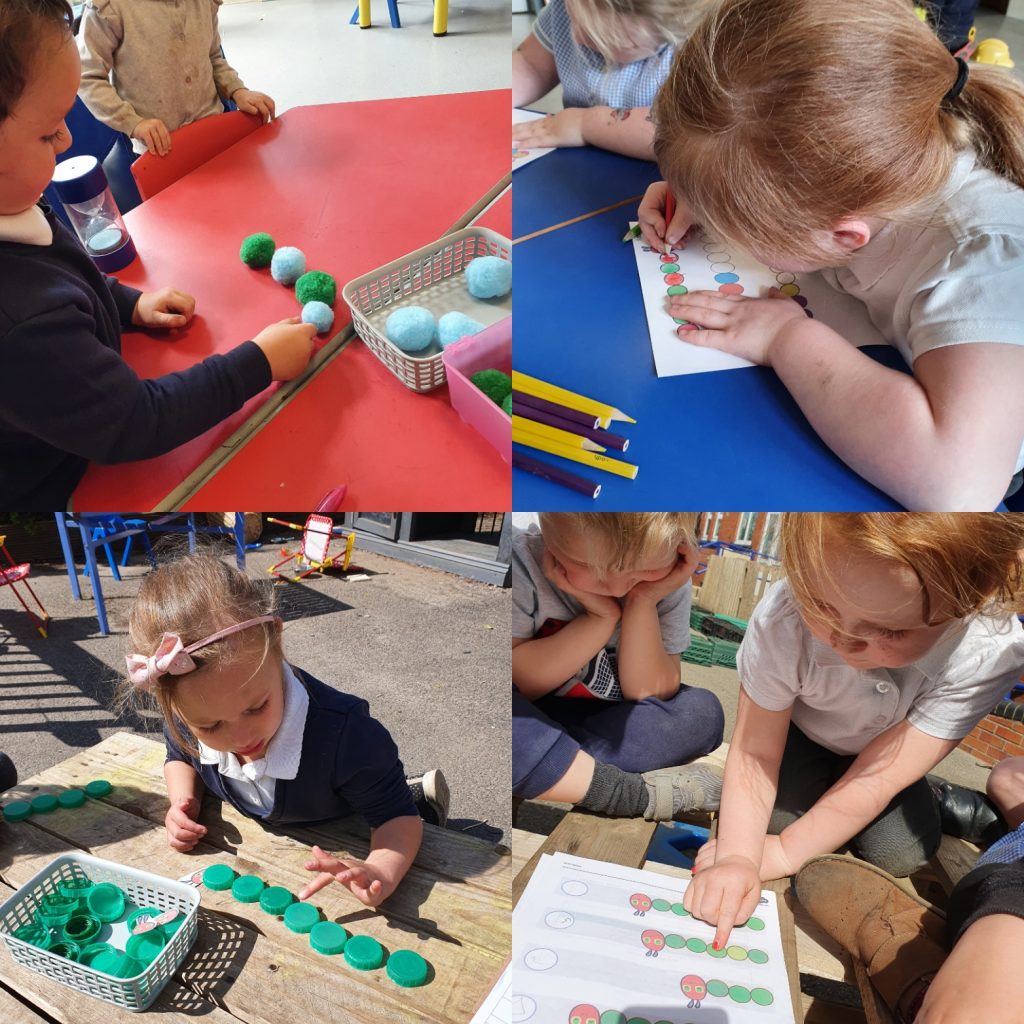 The caterpillar eats lots of healthy fruit at the start of the story and this week we got to try lots of it! We had crunchy apples and pears and juicy plums, strawberries and oranges 🍎🍐🫐🍓🍊 After we tried the fruit the children began to draw it! Some children even started to use initial sounds 'a' and 's'!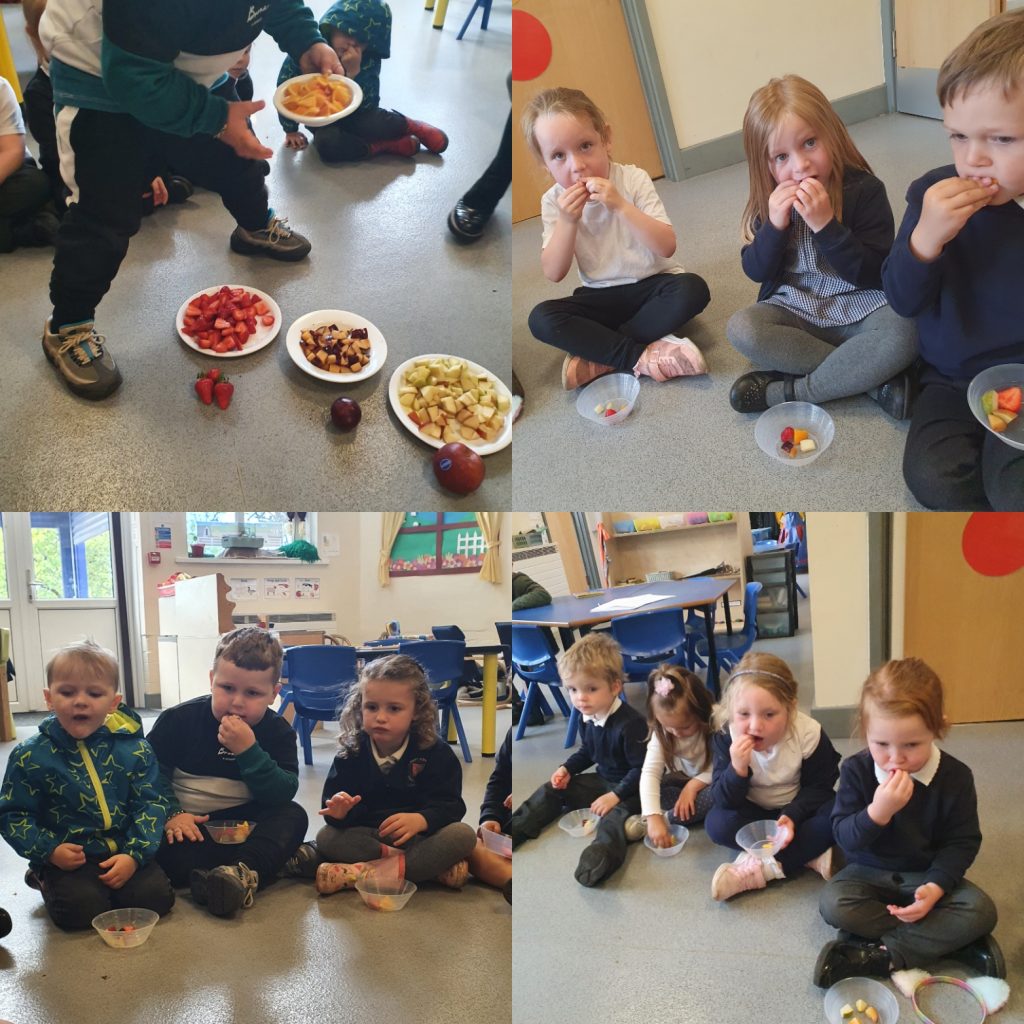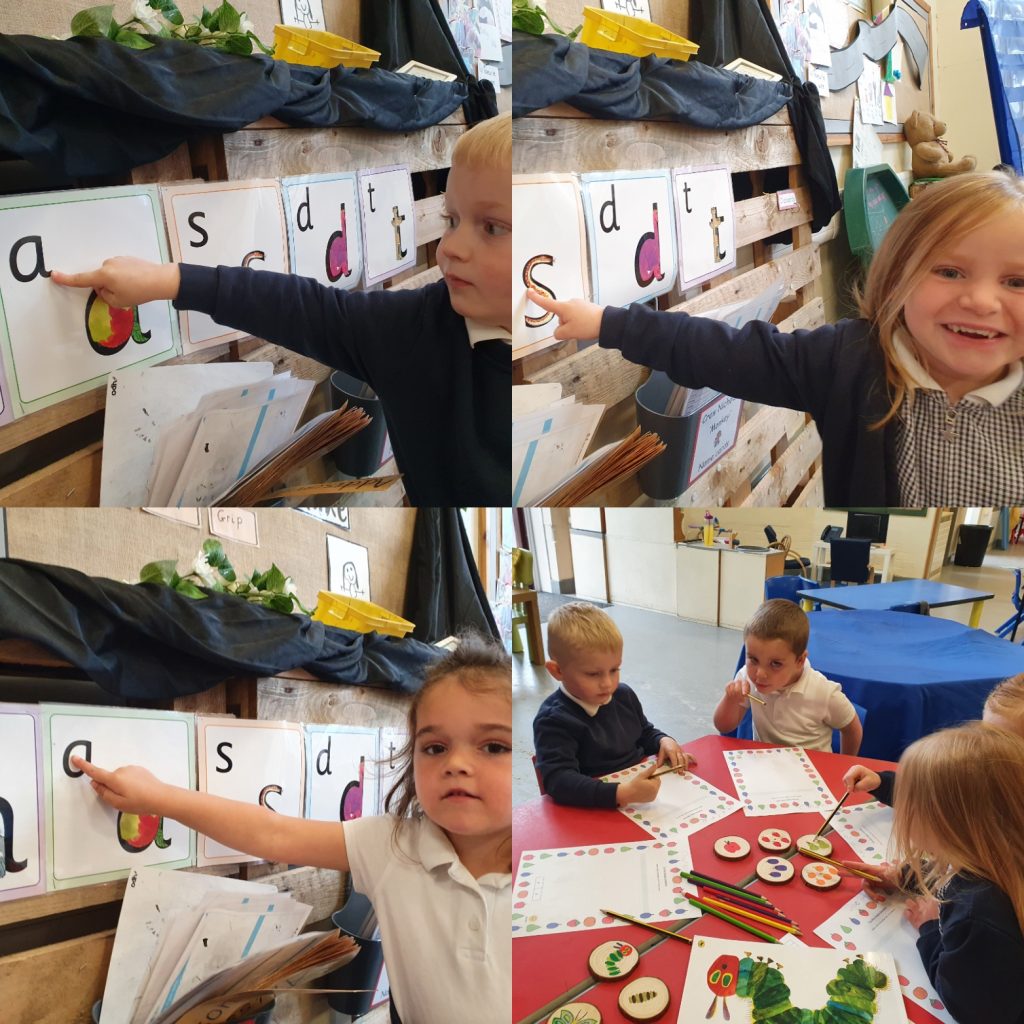 Shout out!
Henley – you have been amazing this week, such a positive attitude to school and learning! We were especially impressed with your name writing!