Highlight of the week:
This week has been fantastic in Crew Welburn. We have worked really hard on our HOWLs, and as a treat, we had a special visitor – Teddy! We had so much fun playing with Teddy in the playground and on the field, and we worked on our throwing skills. We even made sure that we were still working hard in all of our lessons, even though Teddy was in the room. Miss Welburn was really impressed!🐾🐾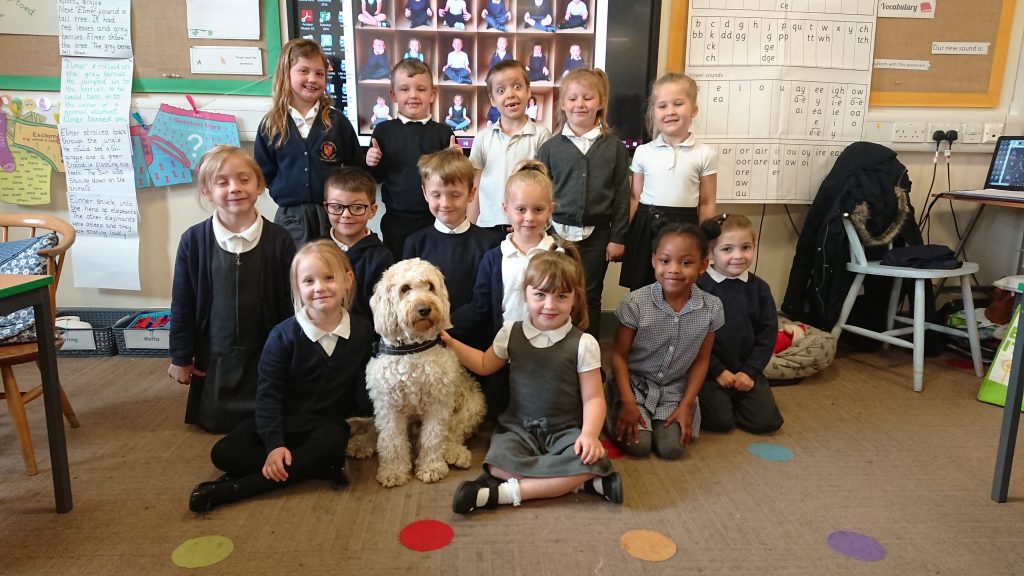 HOWL Heroes:
Work Hard: Lylah
Get Smart: Charlie
Be Kind: Jamie
My learning legend for this week is Evie England. Evie has worked really hard with her writing this week. She has practiced saying her sentence to adults, to her partner and to herself to make sure she remembers what she is writing, and then has written it using beautiful writing in her writing book. Not only has she done this and met gold standard, she has then challenged herself to deepen the moment and meet green standard. Well done Evie, it is fantastic to see you focusing so well on your writing.
HOWL Score: 3.5 Well done Crew Welburn!
This week's HOWL average: 3.5 Well done Crew Welburn, this is amazing!