Well what a wonderful week it has been in Crew Elmer this week! We have been very busy learning lots but have also had lots of fun! We have especially enjoyed 'Number Week' and 'NSPCC Number Day'! We have completed lots of different number challenges this week and have really enjoyed exploring maths more!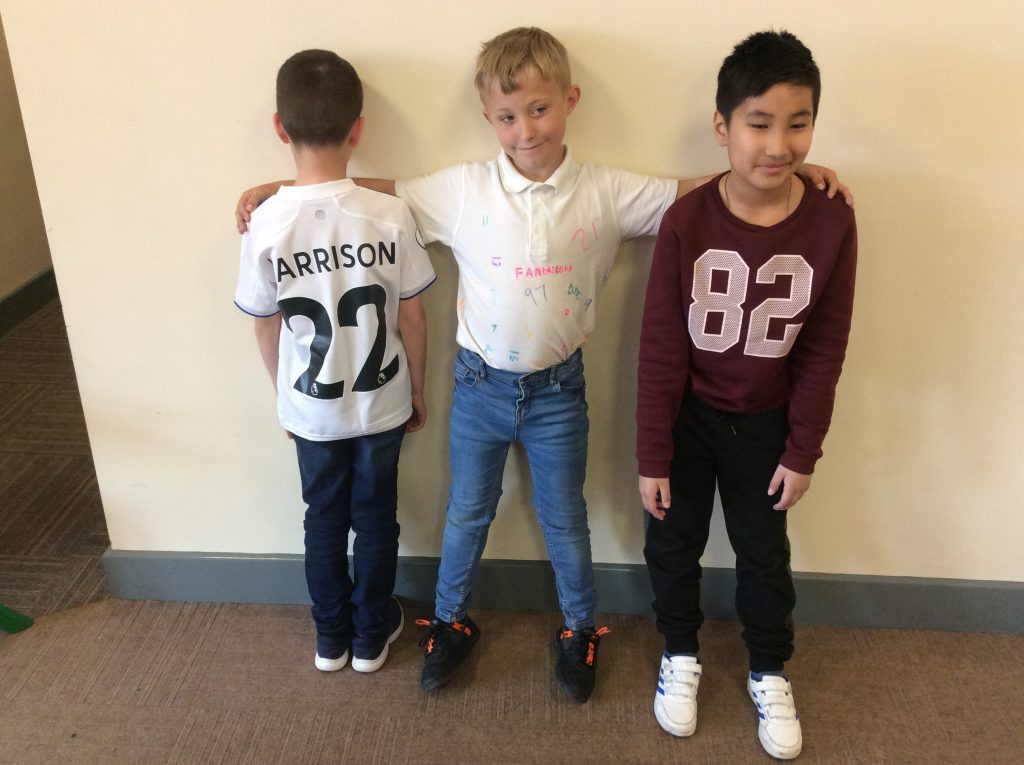 Star moment of the week: ⭐
This week's star moment has to be our 'Number work'. Children have completed lots of 'hands on maths' challenges this week, as well as arithmetic questions and open ended problems. The children also really enjoyed their maths challenge today where they had to hunt around the playground and field for different answers and scan a QR code to reveal a hidden letter and then work as mini crews to 'crack the code'! The children were really engaged and loved this interactive maths moment! I don't think they realised how much fun they could have with maths! See some snaps below! 📸🚶‍♂️🚶‍♀️✏
This week's HoWL average is: 2.9
Oooh…. we are slowly getting closer to that 3.0! I am very confident that next week if we all pull together and focus on our HoWLs that we can achieved the ME HoWL target of a 3.0! 🤞
Next week's weekly HoWL target is: 3.0
How can we develop this next week?
All crew members need to continue to pull together to help each other to get those 3's and 4's for their HoWLs. Some crew members also need to work hard on being kind to each other as we have had a few fall out this week.
This week's HoWL Heros:
This week's HoWL Heroes were Harry, Esme, Kacey-Leigh and Frankie! Well done to all of you! 👏🙌👍😁
Today's Learning Legend:
Today's Learning Legend was: Harry! Harry has really impressed me recently with his positive attitude towards trying to achieve his Reading ME Target. Reading isn't Harry's favourite subject but this week I have been blown away with how Harry's words per minute have increased, he is also reading with greater fluency and is able to use direct quotes from the text as evidence to support his answers during our comprehension sessions. I am very confident that if Harry keeps this up he will totally smash his ME target! Amazing work Harry! Well done! 👍😁🙌👏☀
Have a great weekend Crew Elmer and I will see you all on Monday! 🖐