Checking In
Each week, Team Carcroft checked in with families. During the early stages of lock down our teams were hard at work on Zoom and Teams talking ensuring the teams could have the chance to talk to each other and see a familiar face. Our inclusion teams were also busy visiting families, providing phone calls and support in the community.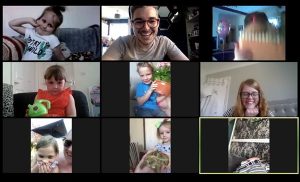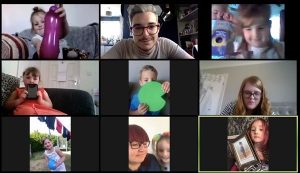 Lockdown Surprises
The team at Carcroft were missing the children so much, so they decided to send each child a personalised and home made card from their team leaders. These were sent out in the post to ensure that the children all had a little surprise land on their door mat to make them smile.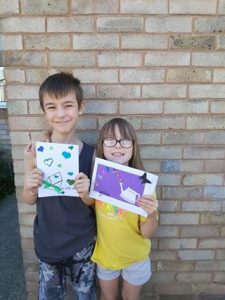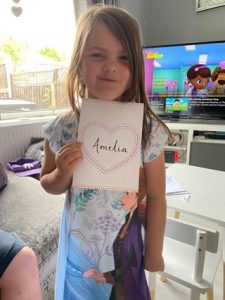 Kids were so happy to receive their cards off their teachers. Lydia has taped hers to her wall (Lydia's Mum)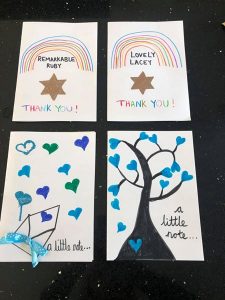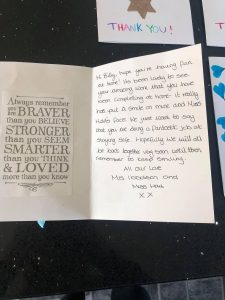 Thank you so much for all the kids cards, they loved them (Ruby's Mum)
Food Hampers
Staff from Carcroft Primary School would like to share a huge thank you to all the organisers and volunteers at Skellow & Carcroft COVID-19 Support Group Elderly & Vulnerable. Throughout this difficult time we have been able to work together to distribute food parcels to families within the community. It has been a huge success and a truly inspiring way of showing how communities can work together.
It has been wonderful for staff to see our families and all the children we miss so much.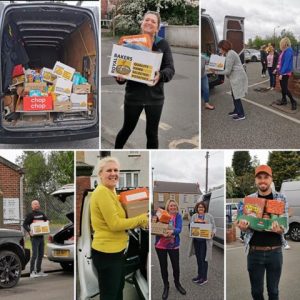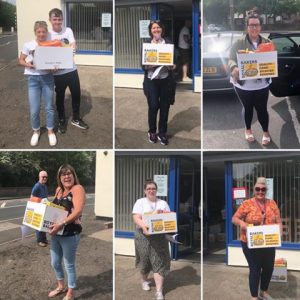 Thank u very much 4 r food hamper xx well done every1 x (Mrs D)
Feel Good Fridays
Fridays became the day to look forward to. Miss Laing and the team created a series of Feel Good Friday Videos to keep the children entertained. Nigel became an overnight sensation!

Year 6 Leavers