We've had another jam-packed week in EYFS, check out what we've been up to!
Today in Crew Welburn, we've spent some time in the forest area experiencing what Little Red Riding Hood would have felt like, heard, and seen as she was walking through the forest to her Grandma's house. We chotted our ideas in pairs and then shared these together ready to continue writing our story next week. We can't wait to get writing!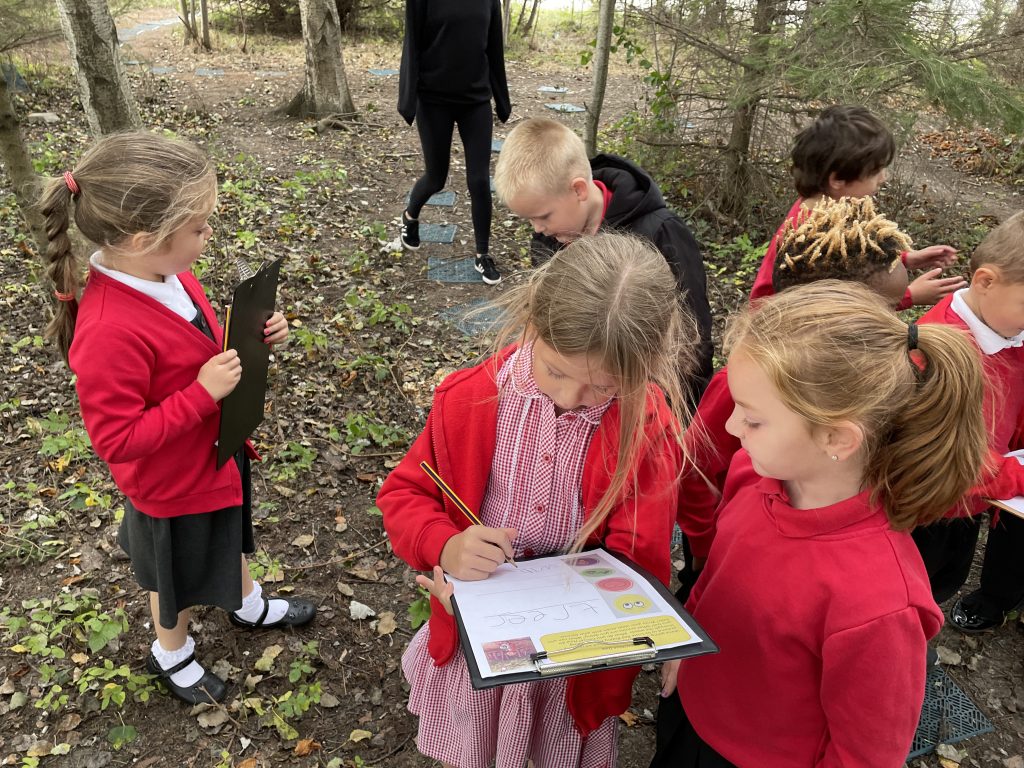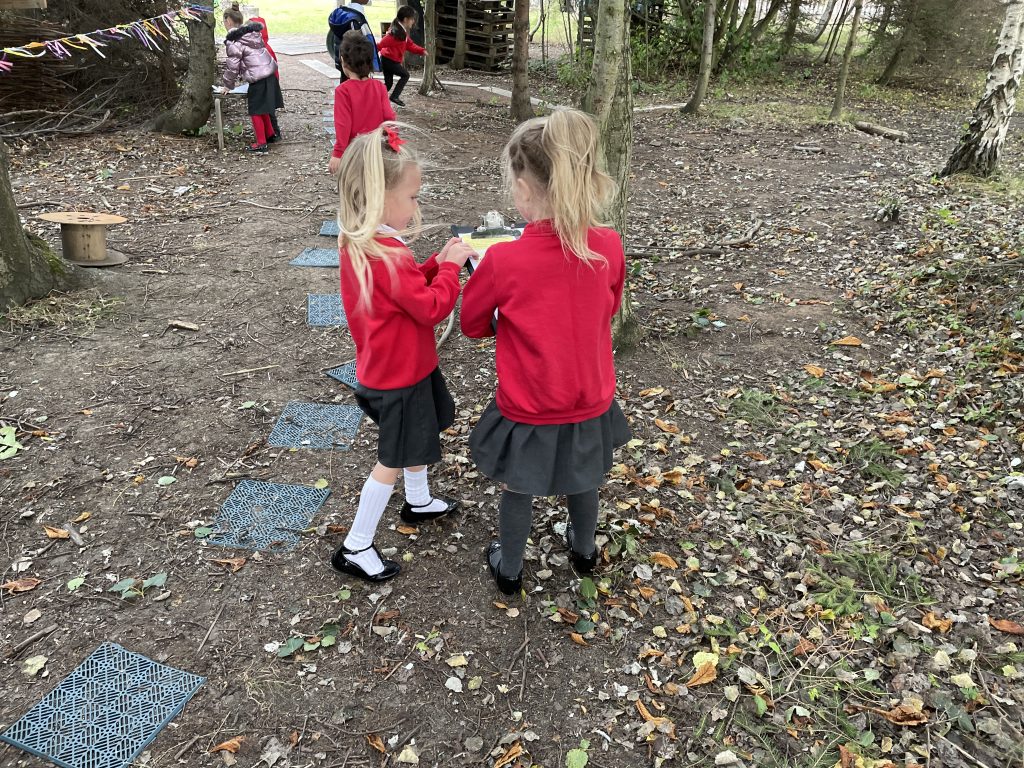 This week the children have really tired hard to get smart with their phonics learning. They have been looking closely at segmenting and blending words using magnet boards and using their Fred talk to write initial sounds on their party invitations.
They have then taken this knowledge into their provision learning by painting their new sounds on the playground.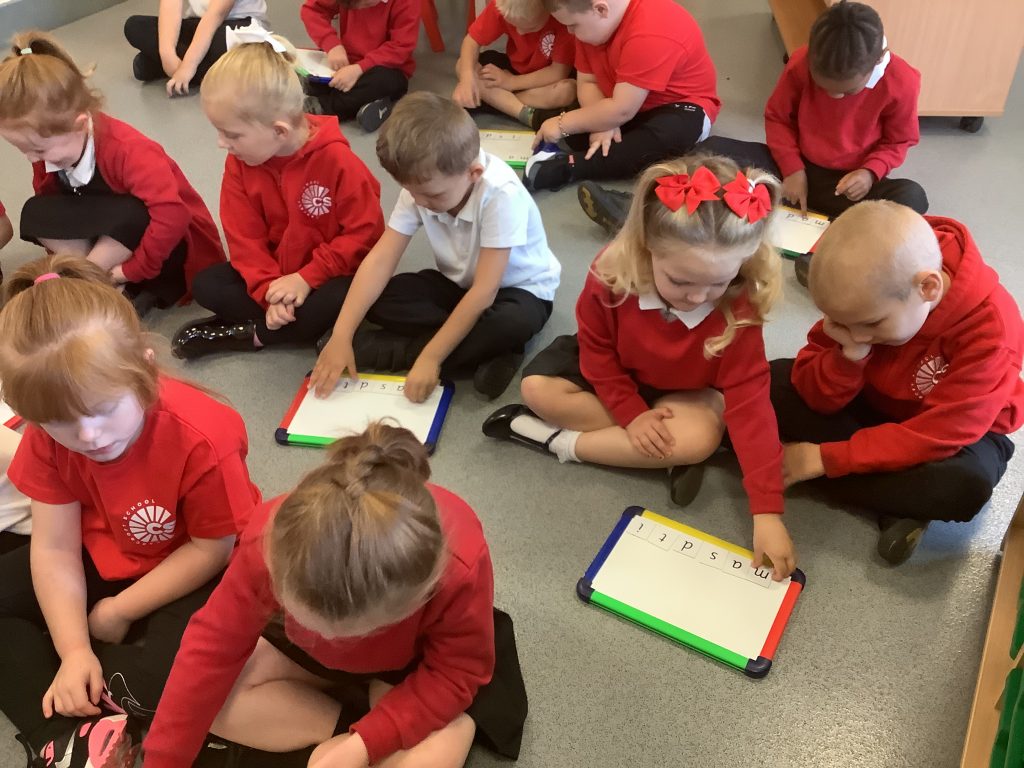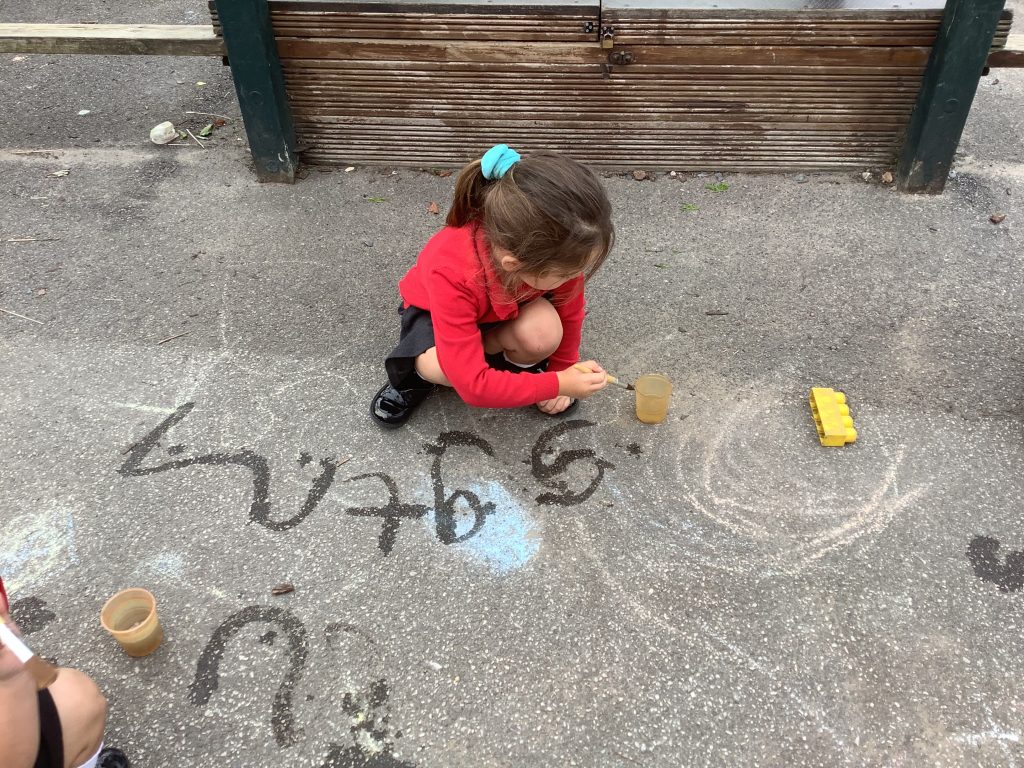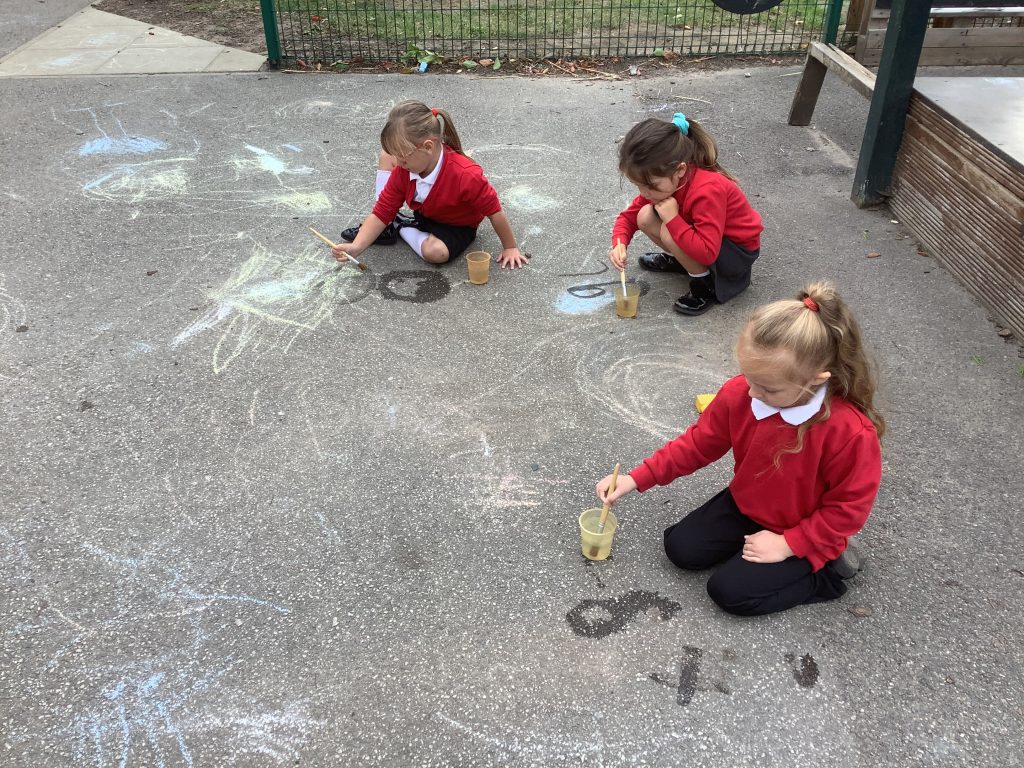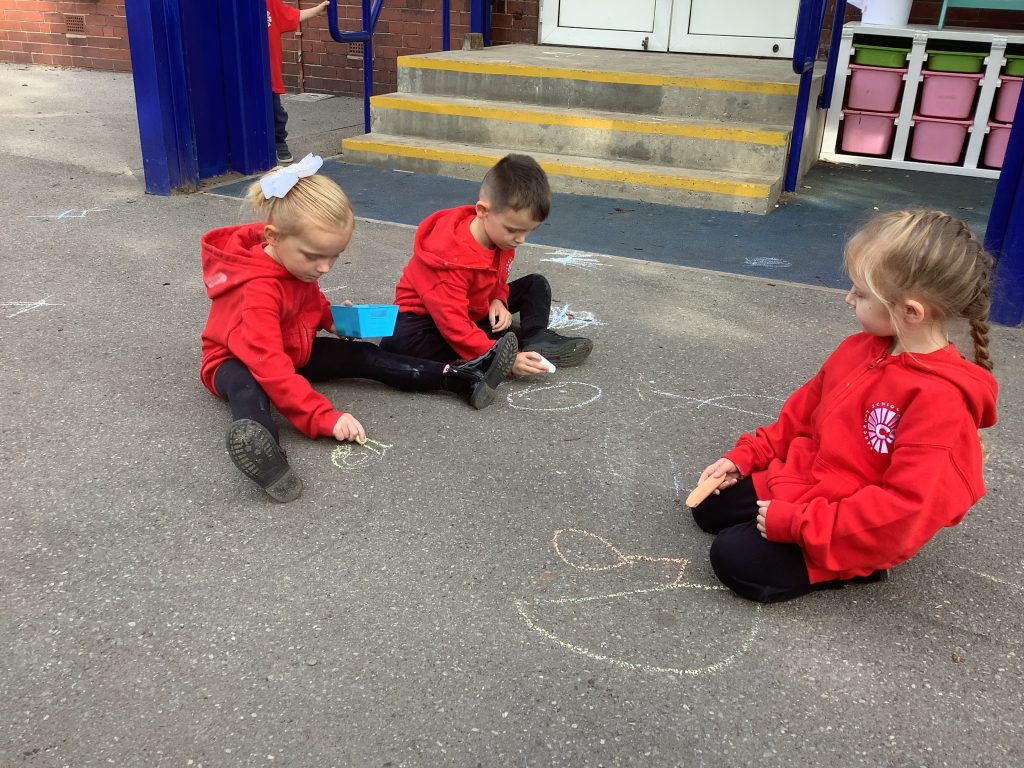 We have worked hard in crew sessions to learn all about our feelings and how each one is different. We learnt It is ok to feel different ways, its how we act during those different emotions that keep our HOWL scores at 3 and 4.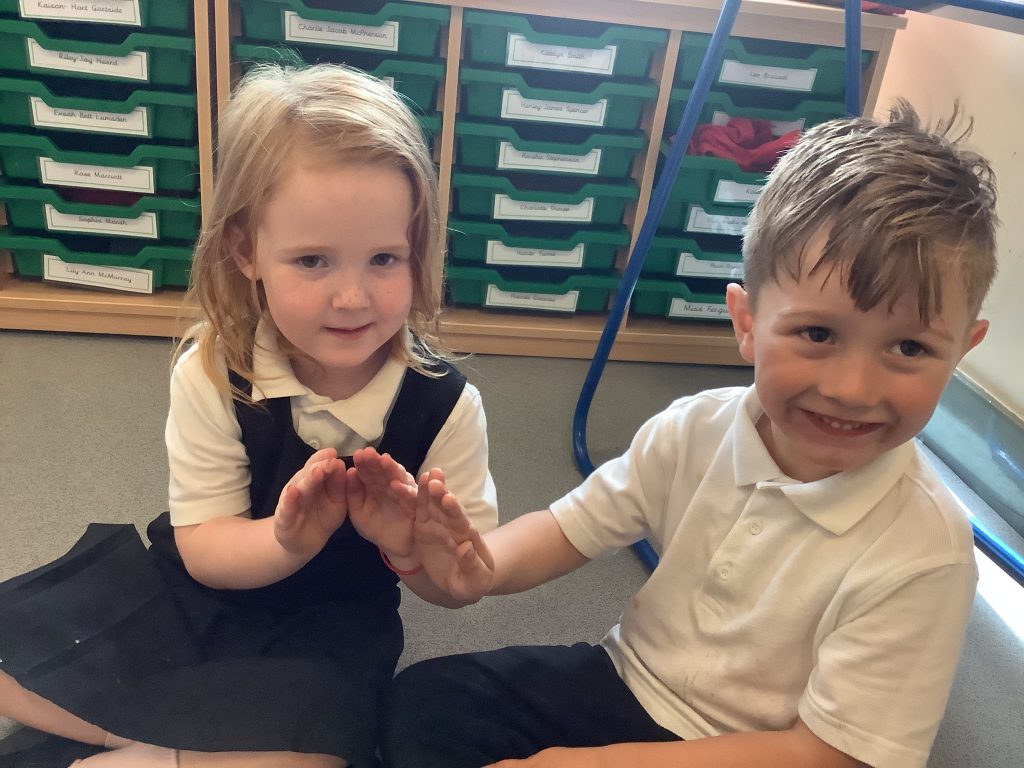 The children have worked hard this week. Well done crew Ferguson x